Things have been quiet here at Coquetting Tarradiddles for the past few weeks. There are reasons for this, but they're nothing too out of the ordinary. Let's just say that things have been both Busy and Interesting, which is not always an altogether pleasant combination of activities. Some unfortunate and unavoidable legal issues arose with Brittany's ex that needed to be dealt with, in addition to car trouble, work busyness and all sorts of other fun and mundane life stuff.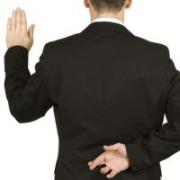 The legal issues came about, once again, due to problems with Trey's dad and his summer visitation (along with unpaid child support), but they have been put behind us once more. For now, at any rate. This time mediation failed and actual court proceedings developed, wherein Brittany was forced to defend herself against her ex's…shall we say, creative version of the truth. Fortunately, our attorney was easily able to quash each fabrication by quick and decisive blows with the blunt club of Fact, and everything worked out fine. Still, it was interesting to see just how far into fiction things can go when emotions run high, but complex and inconsistent, nonsensical testimony isn't much of a threat against demonstrable fact along with the clear and simple truth.
But anyway, that's behind us now and with a little luck and the simple passage of time, things will get better before next summer rolls around. That's my hope, at least. I get so tired of all this fighting and familial sniping when it's all so unnecessary. It only hurts Trey, who doesn't benefit from being told negative things about one of his parents, and who certainly doesn't have anything to gain from feuding families. For our part, we only talk about his dad and stepmom on the rare occasion he brings them up in conversation, and then we only say nice and encouraging things about them. I know a lot of divorced families get mired in some sort of byzantine model of competition and conquest over their children, but I tend to think that's a horrible practice. Rather than being threatened by Trey having a fun time when he's at daddy's house, the idea that he enjoys being there is a comfort to me. I much prefer the idea of being out-parented by his dad to the unfortunate alternative of learning that Trey is miserable or neglected when he's away from home. And, while I don't think either is the case right now, I do know that he tells us he has fun at daddy's house and that he loves his baby sister, and that's good enough for me, for now. I just hope that Trey having fun and learning and growing when he's with Brittany and I here at home is of equal importance to his dad.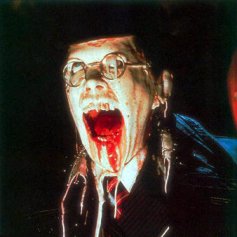 As far as car troubles go, let me make one thing perfectly clear: the South was not meant to be inhabited by Man. Especially not in the summertime, when temperatures drive the heat index to an unbearable warmth that would instantly result in spontaneous human combustion were it not for the omnipresent soup of humidity hanging in the air, keeping everything and everyone perpetually moist and sticky. Were it not for the invention of air conditioning, I suspect we would all be dead – and this is where the car trouble comes in. My air conditioner broke.
Or I thought it did, at least. It turned out that it was just low on freon and that some part or other required a little percussive therapy by way of smacking on it with a wrench for a little while, but it's working now. The sad bit is that I hadn't realize how poorly it was cooling until it started doing its job again. I know global warming is a problem and all – and I'm as environmentally conscious as the next guy – but I'll murder the world before I let anyone take away my freon. I don't care about CFC emissions or whatever whatsits are doing nasty things to the ozone layer or the polar ice caps – without air conditioning, I would be dead. End of story.
The heat of the South is so bad, in fact, that it led to more automotive difficulties than the air conditioner dying. As it happens, a simple but important bit of plastic and rubber in my car's engine melted.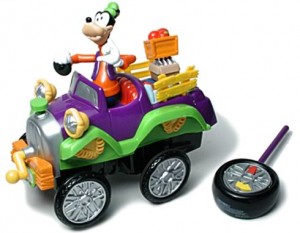 That's right. It melted. There was still some of the part left that hadn't turned to slag that I discovered when I opened the hood after my car began to sputter and spasm like a whimsical jalopy in a Disney cartoon. A violent hissing sound was coming from somewhere near the front of the car, and even a mechanical dunce like me was able to find that the semi-congealed blob of partially melted rubber was at fault. However, the fun happened when no parts stores had the exact part I needed in stock. It was the little rubber "elbow" that comes off the PCV valve (whatever the frak that is), and all anyone had was a so-called "universal" replacement – and it didn't fit.
Technically, it didn't fit. In practice, with enough force and persistence, I was able to work it onto the bits of the engine where it needed to be, and things should have been fine after that…but they weren't. Apparently, even though it looked like I'd made the part fit fine, it was actually pulling on another bit farther down the hose that was causing another little whatsawhozzit to get out of line with a thingamajig doodad. It took some ingenuity and cleverness to find a work around for that, but I credit a visit to my parents and my dad's innovation for the ultimate success on that front. He was able to secure the wandering hose with a wrench, some tape and probably a few dark incantations to forbidden gods. Whatever he did, it worked and the car is running – and cooling – like a champ, once again.
The rest of my time has been consumed by work, both in the newsroom where we're preparing for some big changes and at home, where I've been working on a couple of new projects. As you may have noticed, I've put Snowflakes In Autumn on indefinite hold for the foreseeable future.
I don't think I'm going to serialize the whole novel, as I've been approached by an interested party to publish it in a different format. I'm not sure I'm going to do this, either – but the reality is that, until I've decided exactly what I'm going to do with it, it's best to keep the rest of it off the Internet for the time being. The other projects I'm working on are pretty exciting, but haven't gone much past the planning stages so far. I'm working on a concept to co-author with another writer, who has a much greater knack for plot than I. However, don't expect to see anything new on the fiction front for quite awhile, and I wouldn't hold my breath on any of it appearing here for free at Coquetting Tarradiddles. I've completed that little experiment, and it's not one I really want to repeat again anytime soon.
That about wraps up this entry and should catch everyone up as to what's been going on with me, and why there have been no updates to the site. Mostly, I needed to remain silent for a few weeks while we waited for the court stuff to play out. It's too tempting to write regrettable things when one is upset and disappointed with the world, so much of my little hiatus was the result of me simply not saying anything at all when I couldn't say anything nice. The rest of it was just laziness. Sue me!